Lehigh Valley Grace church
It's not just our name, it's an attitude around here. We care about one other. We listen to each other. We challenge one another. We protect one another. We are family. If you are looking for a place to call home, look around our site to see more about us. Or better yet, come this Sunday and see for yourself.
We love God and we love people. We are not perfect people, but we try to follow a perfect God. And we believe the Bible explains everything we need to know about Him. Jesus is who connects us with God. He loves you more than you know. Our Sunday service is 10-11:15 a.m. We'd love to get to know you. Join us.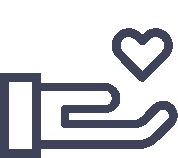 How beautiful are the feet of those who bring good news!"